Be a Buddy – meet international students at home
Do you want to meet new people from other cultures? Help international students settle in Umeå? Or do you wish to improve your language skills? - Join the Buddy Programme!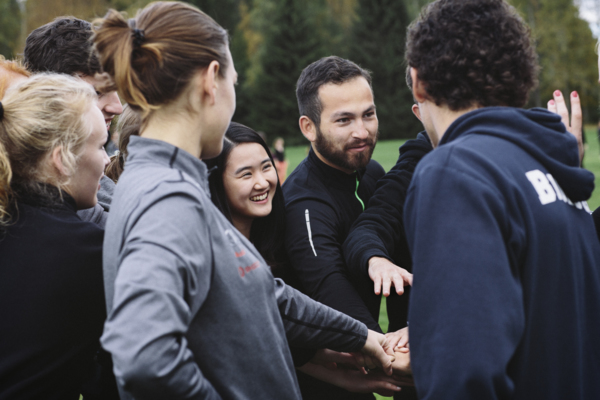 The aim of Buddy Programme is to introduce international students to Umeå and Sweden. It is also a unique opportunity for you, who is already a student at the university, to meet new people, to discover new cultures and to develop your language skills.
Being a Buddy
Everyone participating in the Buddy Programme are divided into buddy groups of 8–10 domestic students and 25–35 new international students. As a buddy you play an important role in the international students' overall experience at the University, Umeå and Sweden. You will be one of the first contacts that international students have with Umeå students and you are guaranteed to answer many practical questions; where to buy a bicycle, how public transport works, where the nearest supermarket is, etc.
Within the group you organise social activities together such as international dinners, going to the movies, skiing, having a fika, or going hiking.
The Buddy Programme is ongoing throughout the term, but there is a lot happening during the first weeks which makes it particularly important that you, as a Buddy, can be active in the initial activities as well as throughout the term.
To learn more about the activities arranged in the Buddy Programme go to:
Buddy Programme Umeå University on Facebook
Register
You need to send in an application to register for the Buddy Programme:
Registration form (in Swedish)
Future merit
If you apply for an exchange place, being a buddy can be a merit. You will receive a certificate from the International Office if you have been an active buddy. Contact the International Student Coordinator at buddy@umu.se for more information.