The Routledge Handbook of the Philosophy of Paternalism
NYHET Universitetslektorerna Kalle Grill, Umeå universitet, och Jason Hanna, Northern Illinois University, är redaktörer för en ny bok om filosofiska aspekter på paternalism (förmyndarskap).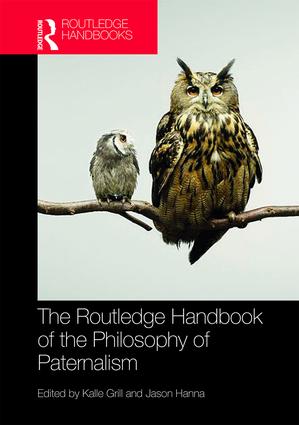 Kalle Grill, associate professor of Philosophy at Umeå University, and Jason Hanna, Associate professor of Philosophy at Northern Illinois University, are editors for a new book on philosophical aspects of paternalism.
From the publishers description of the book:
"The Routledge Handbook of the Philosophy of Paternalism is essential reading for students and researchers in applied ethics and political philosophy. The handbook will also be very useful for those in related fields, such as law, medicine, sociology and political science.
While paternalism has been a long-standing philosophical issue, it has recently received renewed attention among scholars and the general public. The Routledge Handbook of the Philosophy of Paternalism is an outstanding reference source to the key topics, problems and debates in this exciting subject and is the first collection of its kind. Comprising twenty-seven chapters by a team of international contributors the handbook is divided into five parts:
• What is Paternalism?
• Paternalism and Ethical Theory
• Paternalism and Political Philosophy
• Paternalism without Coercion
• Paternalism in Practice
Within these sections central debates, issues and questions are examined, including: how should paternalism be defined or characterized? How is paternalism related to such moral notions as rights, well-being, and autonomy? When is paternalism morally objectionable? What are the legitimate limits of government benevolence? To what extent should medical practice be paternalistic?
More information at the publishers website, routledge.com
Contact
Redaktör: Sandra Olsson