Tre exempel på politiserad stil
NYHET Välkommen till ett seminarium på Konsthögskolan vid Umeå universitet med tre exempel på vad man skulle kunna kalla politiserad stil, det vill säga insatser och strategier inom konst och mode, där stil blir något operativt och ett medium för estetiska aktioner.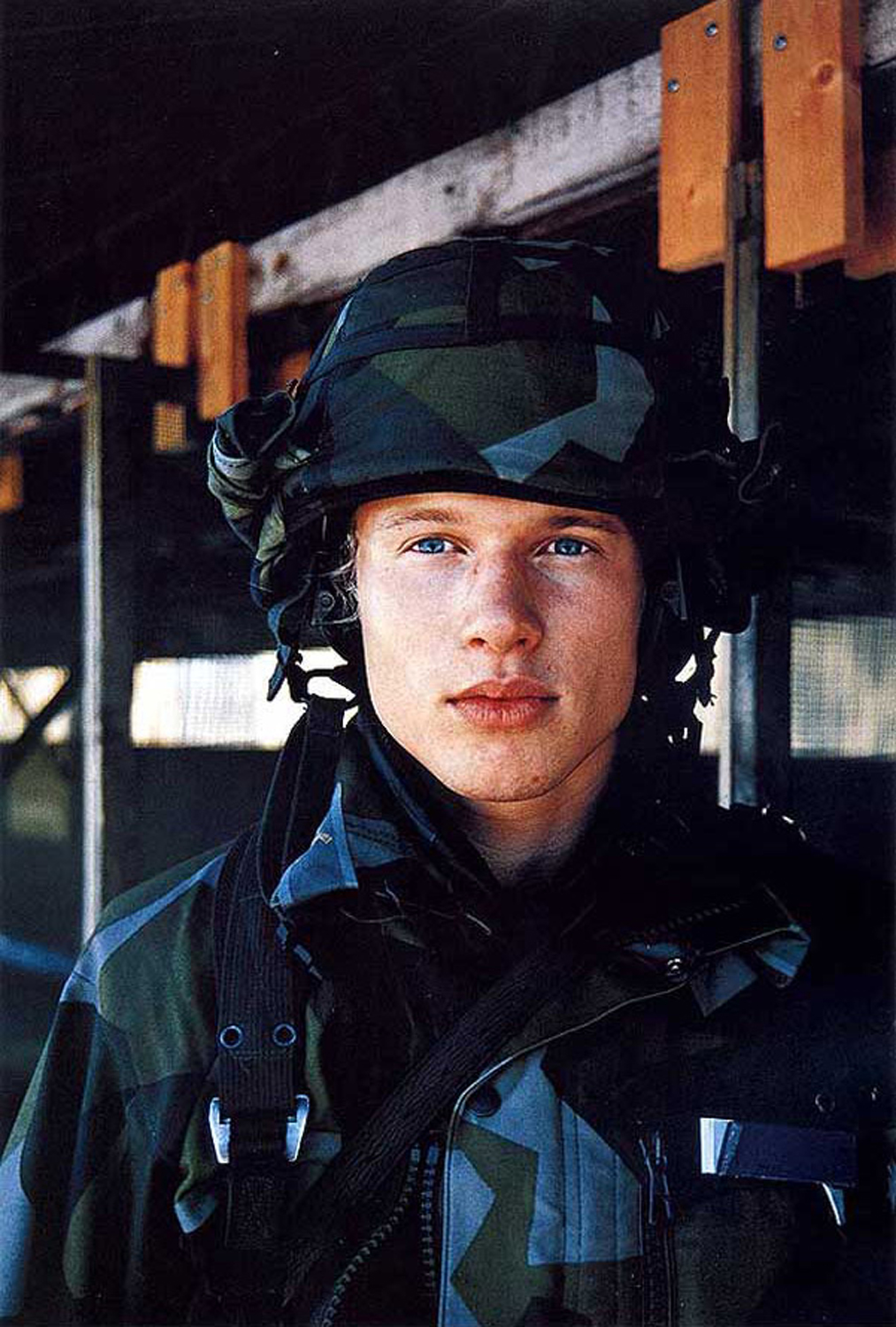 Photo: Collier Schorr, "Swedish Soldier", courtesy of the artist and Gallery 303, NY
Style is a neglected category in critical accounts of contemporary aesthetic practice, at least as far as the field of art is concerned. It is a more prevalent term in contemporary fashion discourse, for example when referring to a designer's, or a person's individual style, but beyond such descriptions it is rarely taken as an actual concept.
The lecture won't provide a comprehensive definition of the term style; but, in the manner of a workshop talk, it will look at three examples of what could be called style politics, i.e. interventions and strategies in art and fashion, in which style becomes an operative term and the medium for aesthetic action.
The examples are: photographer Collier Schorr's engagement with the aesthetics of the fashion brand Calvin Klein; Chanel's and Kenzo's recent and historic ventures into the realm of Austrian traditional dress in their adaptation of the loden jacket; and the work of Berlin 1990s and 2000s underground collective Honey Suckle Company.
Visiting Lecturer:
Philipp Ekardt is a theorist and critic based in London and Berlin. After studying Comparative Literature and Art History in Berlin, Paris, and at Yale University, where he received his PhD, he taught at the Free University Berlin and was editor-in-chief of Texte zur Kunst.
He currently holds the position of an envoy to the University of London's School of Advanced Study as a member of the international research network 'Bilderfahrzeuge'. His work focuses on the theory and practice of fashion; Walter Benjamin; contemporary art; German filmmaker and author Alexander Kluge; Aby Warburg; and other topics.
His London research project investigates questions of art and image-circulation. Ekardt's writing has appeared in OCTOBER, Texte zur Kunst, Poetica, Spex, Ilinx, frieze d/e, among other publications.
Monday January 11 at 10 am to 12 am at Konsthögskolan/Arts Campus
Redaktör: Per Melander