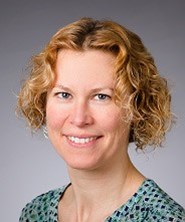 Åsa Berglund
I teach primarily on the Environmental Helth program, and do research on how metal contamination affect our ecosystems, with special interest in bird populations.
Contact
Works at
KB. H4, Linnaeus väg 6, Umeå, A4-20-21
Umeå universitet, 901 87 Umeå
My scientific interest lies in the field of ecotoxicology, with special interest in metal contaminated environments and potential effects on biota. My main project focus on the effects of metals on aquatic and terrestrial environments, with special interest in the transport of elements from aquatic to terrestrial environments, with aquatic insects as mediators, and the direct and indirect effects on terrestrial birds. I am also interested in long-term effects on birds inhabiting metal contaminated environments and more specifically how bird population responds when the contaminant pressure is reduced. Further I'm part of a project where we study the effects of leaded ammunition on Eagle populations. Although my research manly focuses on metal contamination I am also involved in the ECOCHANGE-program, studying potential effects on the transport of organic contaminants in the Baltic in light of a future changing climate.
Research areas
Paleolimnology
Freshwater ecology
Research groups
Group member
Research projects
1 January 2016 until 31 December 2021