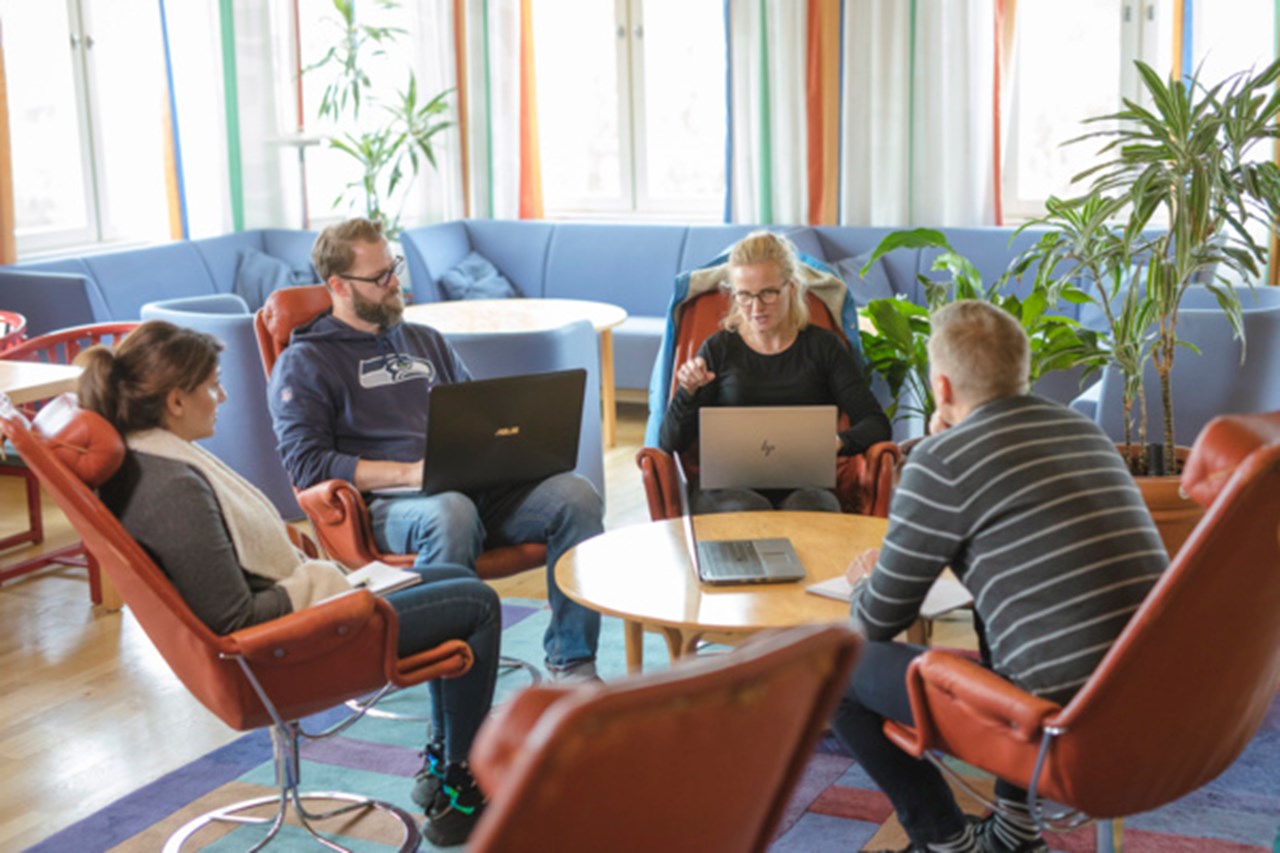 Outreach and collaboration – for whom and for what purpose?
Torsdag 24 oktober, 2019
kl. 08:30 - 16:30
Lilla Hörsalen, KBC building at Umeå University.
This biannual workshop welcomes all current and former collaborating partners in the Industrial Doctoral School, IDS, at Umeå University. Since 2008, IDS has enrolled 66 PhD candidates in research projects within a wide range of disciplines, all in collaboration with external partners from industry, public sector and societal organizations.
This year's workshop Outreach and collaboration – for whom and for what purpose? aims at promoting discussions on how research collaborations are put into practice. Together we will address strengths and weaknesses of research collaborations, how to make them successful and the role IDS as a collaborative platform for education of future researchers.
Programme:
08:30 Coffee and registration
09:00 Welcome
Professor Anna Linusson, Director of IDS
09:10 Research collaboration as a tool for societal development
Professor Dieter Müller, Chairman IDS board, Deputy Vice-Chancellor at Umeå University
09:40 Flash poster presentations by IDS candidates
10:10 Coffee
10:30 Experiences from collaboration
Roger Filipsson, Coompanion Nord
11:00 Poster session
Exhibition of posters outside Lilla hörsalen, KBC building
12:00 Lunch
13:00 Knowledge collaboration – the importance of boundary work and differences
Presentation of the research project Beyond market halls and ivory towers: A study on integrated science for sustainable knowledge provision.
Understanding knowledge collaboration: What does research and practice say? Lessons from our studies: A struggle for knowledge?
Maria Grafström, Associate Professor in business studies, Score, Stockholm Centre for Organizational Research, Stockholm School of Economics, Stockholm University
Anna Jonsson, Associate Professor in business studies, Lund University, Score
14:30 Coffee and posters
15:00 Panel discussion on outreach and collaboration
Moderator: Anna Linusson
16:00 Summary, mingle and something small to eat
The IDS workshop is free, but we will charge you with a no show fee of 500 SEK.
Last day for registration is October 15.