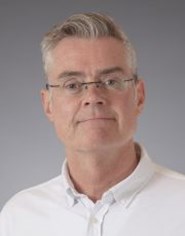 Johan Jansson
Professor i företagsekonomi med inriktning marknadsföring. Enhetschef vid företagsekonomi. Forskar o undervisar bl a om hållbarhetsfrågor, konsumtion, kommunikation och persontransporter.
Kontakt
Verksam vid
Samhällsvetarhuset, Biblioteksgränd 6, B32801
Umeå universitet, 901 87 Umeå
Google Scholar, Scopus, ResearchGate, Publons, ORCID
Disputation 2009 på avhandling "Car(ing) for our environment?: Consumer eco-innovation adoption and curtailment behaviors: The case of the alternative fuel vehicle", docent 2015, professor 2020 (erhållen i konkurrens). Excellent lärare 2016. Arbetar/arbetat vid Handelshögskolan vid Umeå universitet, Ekonomihögskolan vid Lunds universitet, University of Cape Town.
Forskargrupper
Gruppmedlem
Forskningsprojekt
1 februari 2017 till 31 december 2019
4 juni 2013 till 15 maj 2015
Utsedd till Excellent lärare vid Umeå universitet 2016. Exempel på kurser: Marketing ethics and sustainability, Responsible consumption and production, Consumer behavior, Quantitative research methods, Service marketing, Strategic marketing, Principles of marketing, Contemporary marketing issues, samt handledning av doktorander, master/magister, och kandidatstudenter. Stort antal kurser, föreläsningar, key-notes, etc utanför universitetet kring hållbarhet, marknadsföring, kommunikation, konsumenters attityder, normer och beteenden, transporter/pendling, så kallade miljöbilar, elektrifiering av fordonsflottan, kollektivtrafik, osv.