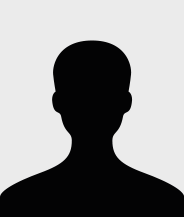 Miguel Inzunza
Kontakt
Verksam vid
Beteendevetarhuset (BET), Vindarnas torg 1, 3:D1:1
Umeå universitet, Gods F, 907 36 Umeå
Min forskning finns inom det beteendevetenskapliga fältet med särskilt fokus på mätfrågor. Tillämpningsområdet är huvudsakligen polisiärt arbete i såväl nationella som internationella projekt. Jag är delaktig och ansvarig för ett antal pågående projekt som utförs vid enheten för polisutbildningen eller i samverkan med andra institutioner och myndigheter.
Urval av presentationer vid vetenskapliga sammanhang:
Segundo Congreso Internacional de Criminología y Victimologia, 25-26 September 2019, Bogotá, Colombia "Prevención del Delito Estudio de caso en Colombia". Inzunza, M.
The 11th conference of The International Test Commission, 2-5 July 2018, Montréal, Canada "The impact of education and training on cognitive perspective taking among Swedish National Police recruits: Implementation of a longitudinal project". Inzunza, M, Wikström, C, Stenlund, T Brown, G T L.
The 16th Annual Conference of the European Society of Criminology,
21-24 September 2016, Munster, Germany "Police recruits in European police organizations and their views on relations towards citizens". Inzunza, M & Wikström, C.
The 10th Conference of the International Test Commission, 1-4 July 2016, Vancouver, Canada "Investigating the relation between self‐reported perspective taking and objective tasks of Theory of Mind among police recruits". Inzunza, M, Stenlund, T & Wikström, C.
Forskningsprojekt
1 januari 2019 till 30 oktober 2021
3 september 2018 till 6 november 2022
1 januari 2017 till 31 december 2020