The library has large collections of printed books and e-books, use the library search tool for searching. The collections consist of nonfiction, fiction in several languages and children's books. Find older literature in our special collections, you can also search our digital collections for older books.
Find books in the library search tool
Refine your search by choosing the resource type "Books". Limit the result to e-books by also choosing "Full text available (online)".
E-books
You can find e-books from several different publishers. These publishers can have various rules regarding downloading and printing. You find the information for the book you want to read when you have found it in the Library Search Tool and click on full text. When you print and copy you need to follow the Swedish copyright law, you can read more here: Copyright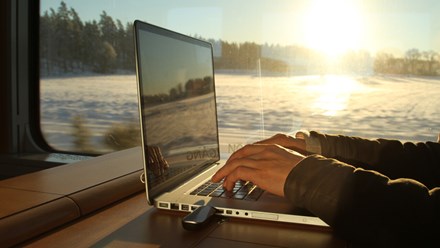 Access to electronic resources
As a student or an employee you have access to the library's electronic resources no matter where you are.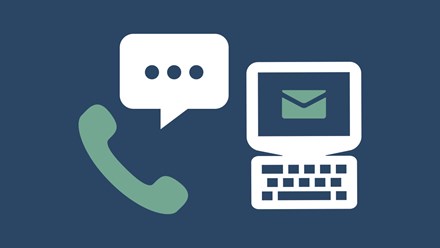 Contact the library
Find our contact form, chat, telephone numbers and addresses. Contact us with any question!
Speech synthesis for reading e-books
Adobe Reader
If you have the book opened in Adobe Reader, there is a function called Read Out Loud. You must first enable it under the menu View > Read Out Loud, and then you can go back to the same menu and choose whether you want a single page or the entire book read out. On Youtube, there are instructions for speech synthesis in the English version of Adobe Reader:
How to make speech pdf Adobe reader for free
The speech synthesis and accompanying reader voice used depend on the operating system. I.e. whether the computer has Windows, Mac, Linux etc.
Books read in Adobe Digital Editions (ADE), such as downloaded books from Ebook Central, cannot be read aloud because ADE does not have the same Read Out Loud function as Adobe Reader.
On your mobile phone or e-book reader (Ios for Iphone/Ipad and Android) you can find functions for speech synthesis. Search Youtube för instruction videos for your device. Search for example "text to speech" and android or iPhone.
Text books
The library textbook collection holds mandatory textbooks for programmes and courses at Umeå University. There is at least one copy available for check out and one reference copy for reading in the library. Some textbooks are also available electronically.
Textbooks at the University Library (UB)

The books are alphabetically shelved by author or title and not broken down by subject. You may also check out dictionaries to use at home from the textbook collection. Reference copies are marked with red tape.
Textbooks at the Medical Library (MB)

The Medical Library holds textbooks for students at the Medical faculty. Books that can be borrowed are marked with a green dot on the book spine. Reference copies have red dots.
Textbooks at UB Arts Campus

UB Arts Campus holds textbooks for art, architecture and design. Reference copies are marked with red tape.
New literature
A selection of new books that the library has acquired by purchase or through legal deposits is displayed on our news shelf.
Materials in the Stacks
Most of the materials in the library stacks you may pick up yourself. There are however materials that need to be ordered.
The special collections are stored in closed stacks and are ordered by a special form.
Items with a call number beginning with Per F are stored in closed stacks. Please contact the staff at the Information Desk if you need to order this material.