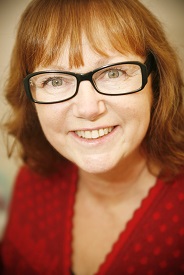 Lillemor Lundin-Olsson
Kontakt
Vårdvetarhuset
Umeå universitet, 901 87 Umeå
Verksam vid
Akademiska examina
Sjukgymnastexamen 1971.
Doktorsexamen i sjukgymnastik, Umeå Universitet (2000). Avhandlingens titel: Prediction and prevention of falls among elderly people in residential care.

Kliniska erfarenheter
Huvudsakligen geriatrik, neurologisk rehabilitering och reumatiologi.

Universitetstjänstgöring
Universitetsadjunkt 1986, universitetslektor sedan 2002.

Undervisningserfarenhet
Grundutbildning, påbyggnadsutbildning, handledarutbildning och fristående kurser.

Forskningsinriktning
Mitt huvudsakliga forskningsområde handlar om äldre personers balans-och gångförmåga samt prediktion och prevention av fall. Jag är särskilt intresserad av förmågan att gå och göra något annat samtidigt eller att gå i en omgivning som förändras. Vi kallar det "interaktiv gång". Hur undersöker och beskriver vi det? Vilka konsekvenser får en nedsatt förmåga? Och i förlängningen: kan vi träna upp denna förmåga?
Forskargrupper
Gruppmedlem