Freestanding courses
The subject of architecture is interdisciplinary. To explore these connections, UMA offers short, freestanding courses of 7.5 credits spanning the many specialisms of the discipline. Our freestanding courses are open to students not on our professional programme. Some courses require you to have completed previous studies at university level to be admitted while others are open to anyone with an upper secondary school or high school education.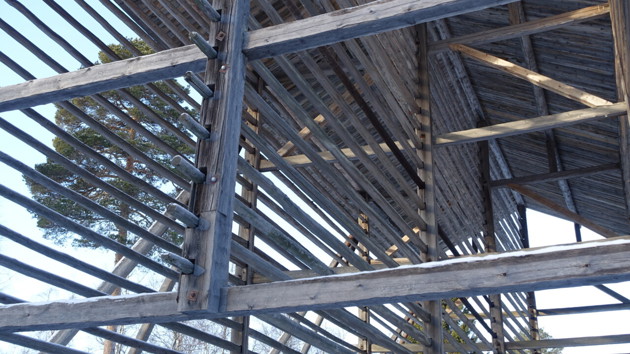 Image
Katrin Holmqvist Sten
In the summer, Architecture, Exploration and Reflection takes place between June and August and offers students an opportunity to engage in the hands-on experience of design-build projects, community-driven mapping, individual project work, or architectural field studies. The teaching is conducted through several different workshops and/or project work that can occur either online or on-site. The choice of workshops changes every year.
 
In the fall semester, the online course Architecture and the City - Towards another future gives you a taster of the range of pedagogies and philosophies of architectural and urban theory. The course is taught by three current research-active members of the school who bring their scholarship to bear on the three modules of the course.

In the spring semester the online course Mapping Changing Ecosystems: Understanding our impact on the natural environment applies cutting-edge methodologies and tactics of mapping and research to understand how architects can better comprehend the world and the systems operating within it. Students have the opportunity to produce large complex drawings and models that articulate the findings of their research.
Latest update: 2023-06-07