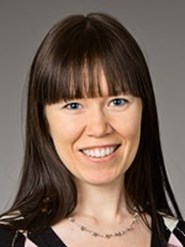 Linda Rönnberg
Professor på Institutionen för tillämpad utbildningsvetenskap samt deltidsanknuten till Åbo Universitet. Forskningen är inriktad på utbildningspolitik, policy och utvärdering/granskning
Kontakt
Verksam vid
Naturvetarhuset plan 4, huskropp NB, Johan Bures väg 16
Umeå universitet, 90187 Umeå
Forskning
Jag arbetar som professor i pedagogiskt arbete med inriktning mot styrning och utvärdering på Institutionen för tillämpad utbildningsvetenskap. Jag är också knuten till Åbo Universitet som forskare på deltid.
Min forskning handlar framför allt om:
Utbildningspolitik och policy med fokus på makt, styrning och kontroll, särskilt utbildningspolitiska intentioners genomförande och resultat
Marknadsutsättning och privatisering
Utvärdering och granskning

Pågående forskningsprojekt
2019-2022: Going Global: Svenska friskoleföretag på den globala skolmarknaden (Vetenskapsrådet, projektledare).
2018-2022: Internationalising Higher Education: Challenges and opportunities for Universities and academics in Sweden (Vetenskapsrådet, Projektledare Professor Nafsika Alexiadou).
2017-2021: Hollowing Out of Public Education Systems? Private Actors in Compulsory Schooling in Finland, Sweden and New Zealand (HOPES) (Academy of Finland, Projektledare Prof. Piia Seppänen, Åbo Universitet).
Några tidigare projekt (urval)
2012-2019: Utvärdering som styrning i högre utbildning i Sverige (Vetenskapsrådet, Projektledare professor Christina Segerholm).
2008-2015: Den statliga skolinspektionen (Vetenskapsrådet, bidrag för anställning som forskarassistent).
2010-2014: Inspektion som styrning. Skolinspektion och utbildningsstyrning i Sverige, England och Skottland (Vetenskapsrådet, Projektledare professor Christina Segerholm och professor Jenny Ozga, Oxford University).
2011-2014: Att kontrollera skolmarknaden: Policy och praktik (Karriärbidrag, Umeå universitet).
Undervisning
Undervisar exempelvis på Studie- och yrkesvägledarprogrammet och i lärarutbildningen samt handleder examensarbeten, uppsatser och doktorander.
Övriga uppdrag
Jag är forskarutbildningansvarig för pedagogiskt arbete vid TUV. Jag är också en av två redaktörer för Education Inquiry och Executive Editor för European Educational Research Journal, convenor i nätverket Policy Studies and Politics of Education i European Educational Research Association (EERA) samt suppleant i styrelsen för Nordic Educational Research Association (NERA).
Forskargrupper
Gruppmedlem
Forskningsprojekt
1 maj 2019 till 31 december 2022
1 januari 2018 till 31 december 2021
1 januari 2012 till 31 december 2019