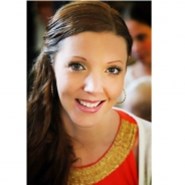 Elin Nilsson
Elin Nilsson är lektor i företagsekonomi med inriktning mot marknadsföring och konsumentbeteende.
Kontakt
Verksam vid
Samhällsvetarhuset, Biblioteksgränd 6, B30224
Umeå universitet, 901 87 Umeå
Dr. Elin Nilsson forskar i konsumentbeteende och marknadsföring på Handelshögskolan vid Umeå Universitet. Elin har en stark förankring i forskning kring detaljhandel, butiksval, digital interaktion och konsumentbeteende. Hennes internationellt prisbelönta doktorsavhandling berörde vad som påverkar konsumenternas val av livsmedelsbutiker och hur olika situationer påverkar valen. I hennes postdoktorala stipendium från Handelsrådet har hon fokuserat på hur online-interaktion (som gamification och sociala medier) påverkar konsumenternas köpbeteende. Elins forskning omfattar även digital servicescape, service dominant logik och co-creation.
Elin har publicerat i vetenskapliga tidsskrifter så som: Journal of Services Marketing, The International Review of Retail, Distribution and Consumer Research, Service Marketing Quarterly samt International Journal of Retail and Distribution Management.
Elin har stor erfarenhet av att vara moderator samt föreläsa och hålla workshops för studnter samt för företag och andra intressenter. Hon brinner för retail och har en gedigen kunskap kring branschen, konsumentbeteende och digital interaktion.
Forskargrupper
Gruppmedlem
Elin är utnämnd till Meriterad lärare och undervisar inom marknadsföring, konsumentbeteende, forskningsmetod samt handleder uppsatser på olika nivåer.