Arts Campus
The Umeå University Arts Campus is home to Umeå Institute of Design, Umeå School of Architecture, Umeå Academy of Fine Arts, Bildmuseet and Curiosum. Sitting on the banks of the Ume River, the Arts Campus is located just a stone's throw away from the Umeå city centre.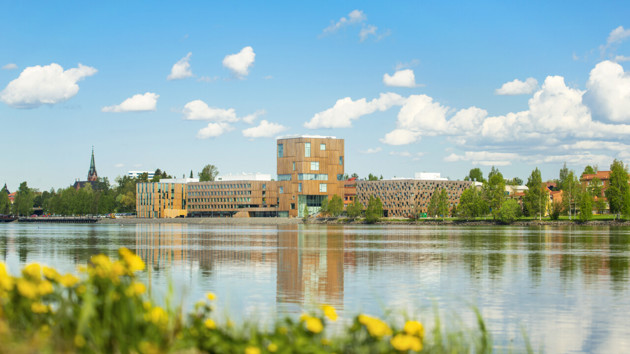 For over 50 years, Umeå University has been immersed by innovation, diversity and openness. The same ideals are intrinsic to the young Arts Campus – an inspiring and creative environment gathering many of the University's arts and humanities activities in one place.
the Arts Campus places Umeå on the world map as a center for creativity
Lena Gustafsson, former Vice-Chancellor of Umeå University
Inaugurated in 2012, the Arts Campus has established itself nationally and internationally as a creative hub for innovative ideas and perspectives in architecture, art, design, digital experiments and advanced technology. It is one of Umeå University's four campuses and is home to about 600 students and 150 faculty and staff from over 40 countries.
The creative spaces inside (and around) the beautiful, architectural buildings are bustling with life year-round. Here, people with a variety of backgrounds from around the world meet, get inspired and collaborate.
Umeå School of Architecture
Umeå School of Architecture (UMA) was established in 2009. UMA has about 250 students at Bachelor's and Master's level. The study programmes are distinguished by their international profile building upon a scientific, artistic and professional base. Focus here is to reflect upon social and environmental sustainability, resource awareness and integrated design.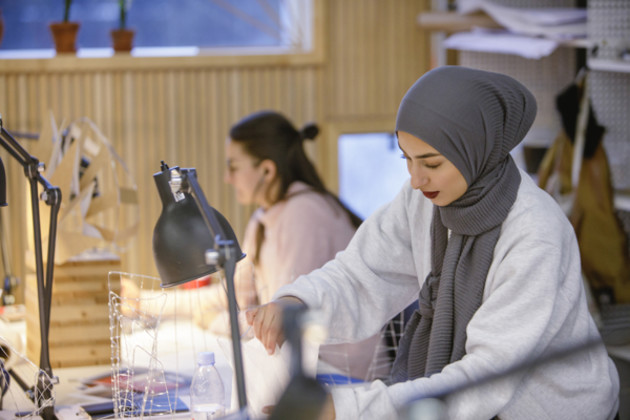 Academy of Fine Arts
The Academy of Fine Arts, founded in 1987, offers a three-year Bachelor's and a two-year international Master's programme focused on artistic practice in an international environment. Critical discourse on artistic practice, production and presentation, and an emphasis on analysis and self-reflection contribute to an understanding of contemporary art in a larger cultural, social and political context.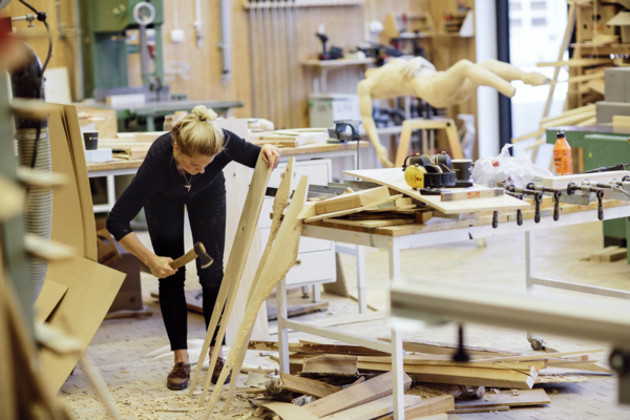 Bildmuseet
Bildmuseet is one of Sweden's foremost venues for international contemporary art, a part of Umeå University and the public heart of its Arts campus. On seven floors of striking architecture, the fields of Art, Humanities and Science combine to consider key issues of our time. Bildmuseet is a place for stimulating encounters and conversations about art, society and existence.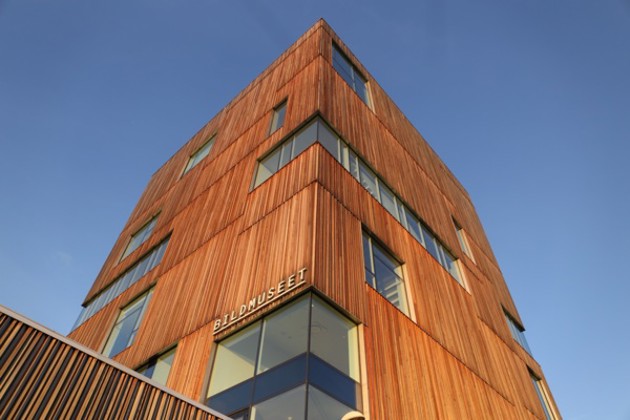 Curiosum
Curiosum is Umeå University's science center where curious and creative visitors of all ages get to explore, experience and discover science and technology in fun ways. Experiment, play games, create special effects in film, challenge your friends in a sustainability gameshow, travel through space in the Curiosum theater.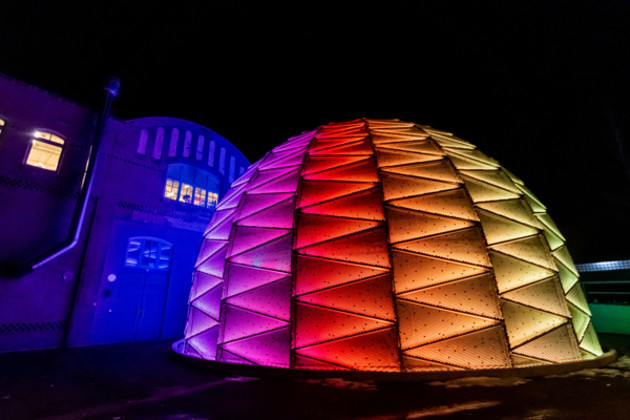 Latest update: 2022-11-30