Study abroad
Do you want to challenge yourself and get to know a new country, culture, and make new friends? Take the opportunity to study abroad! Are you a UID student considering studying at one of our partner schools? We have a strong tradition facilitating exchange studies for our students.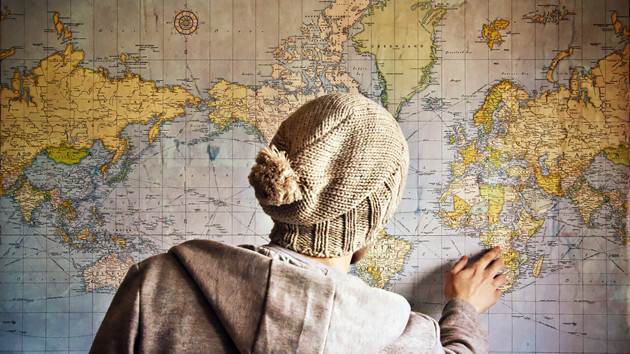 As an exchange student you do not pay tuition fees, and you can apply to have your credits transferred to your education. To be able to do an exchange period, an existing agreement between the universities is required.
Where to go?
You can go to all schools which have an existing agreement with Umeå Institute of Design or Umeå University. The agreements differ when it comes to, for example, rules and deadlines depending on if they are administered on a central-, faculty- or institutional level. They also differ depending on which type (for example Erasmus + and Nordplus).
Who can go on exchange?
Anyone who is admitted to a program (Bachelor or Master) and will have completed at least 60 ECTS credits at the study programme by the time when the student would be leaving UID can do an exchange. Other rules apply for central agreements.
An important condition is that the exchange courses you want to attend are equivalent to the courses at your programme. Your programme director is the one that approves the courses.
When can I go on exchange?
UID students have the possibility to do an exchange during fall term (BFA term 5 and MFA term 3).
Process & departmental agreements
If you are interested in going on exchange, you must apply to the international coordinator at Umeå Institute of Design. It is your responsibility to do the following before sending in the application:
Decide where you would like to go by studying the different schools UID has agreement with and which courses do they offer. The International Coordinator can guide you in the process and help you get in touch with international coordinators at other schools.
Discuss with your programme director at UID and prepare a "learning agreement" to ensure that you can transfer the credits after the exchange
Investigate the practical questions like housing, scholarships etc.
How to apply?
Send your motivation letter to the international coordinator (uid.exchange@umu.se), list which school(s) you would like to do an exchange at and why. You can list more than one school - in that case you have to rank the schools.
Deadline for application is February 1!
Latest update: 2022-04-13